Our postpartum doula training equips you to provide comprehensive support to families and birthing individuals after childbirth. In months 1-3 of this program, you'll learn DTI's core concepts, postpartum basics, birth anatomy, infant feeding and business basics through our course platform as well as live calls with your educator. Once your field work with clients is complete, you'll receive certification for life! Offered online, this training is flexible, affordable and geared toward building and cultivating community within your practice, as you learn at your own pace and train with seasoned educators. Like any of our courses, you'll also become a member of DTI's learning community which supports you as long as you're practicing!

By registering for a DTI full-spectrum program, you agree to the Terms & Conditions.

Regular price
$997.00 USD
Regular price
Sale price
$997.00 USD
Unit price
per
Sale
Sold out
View full details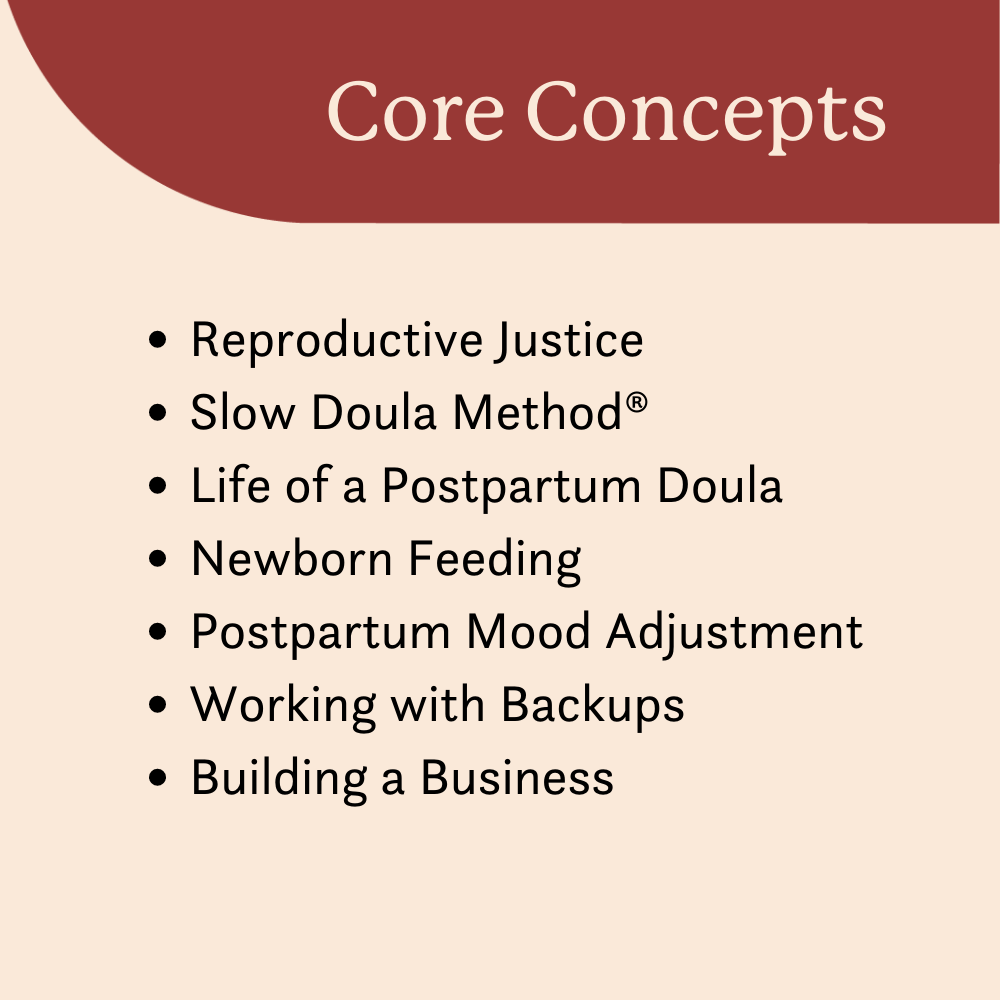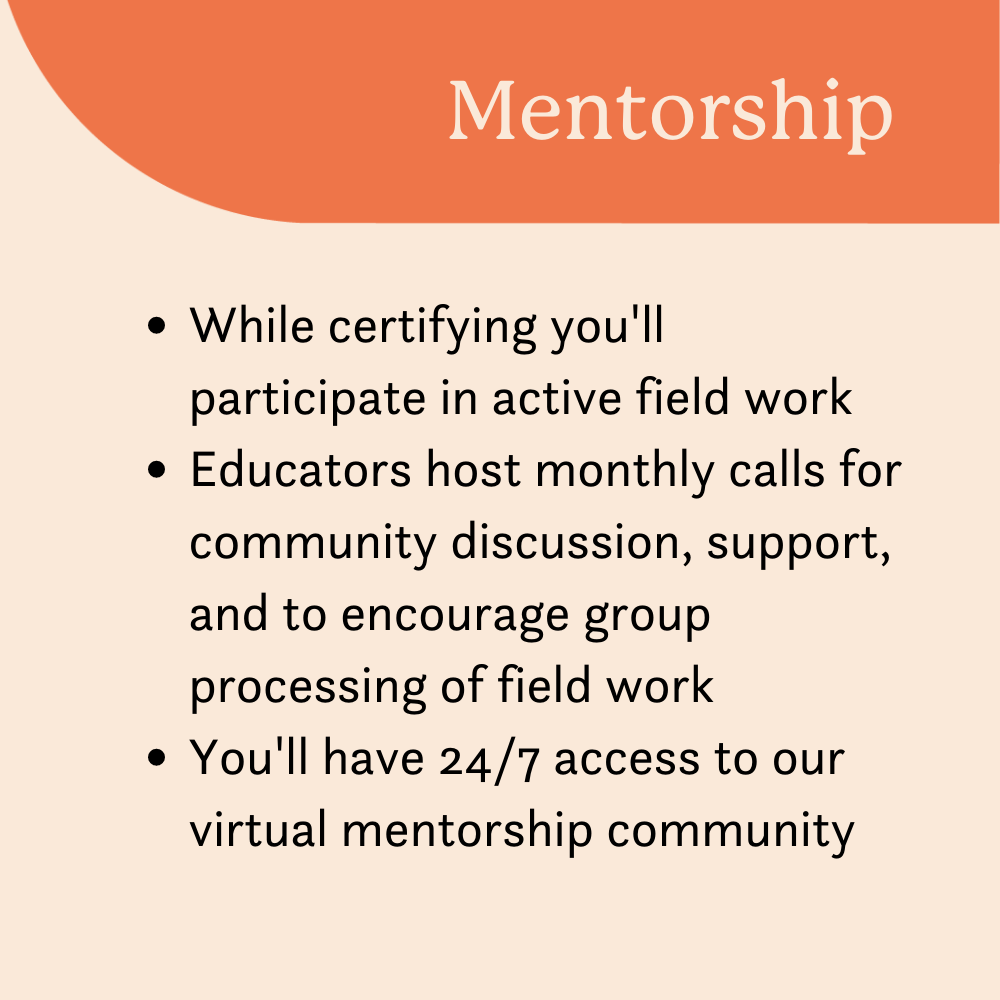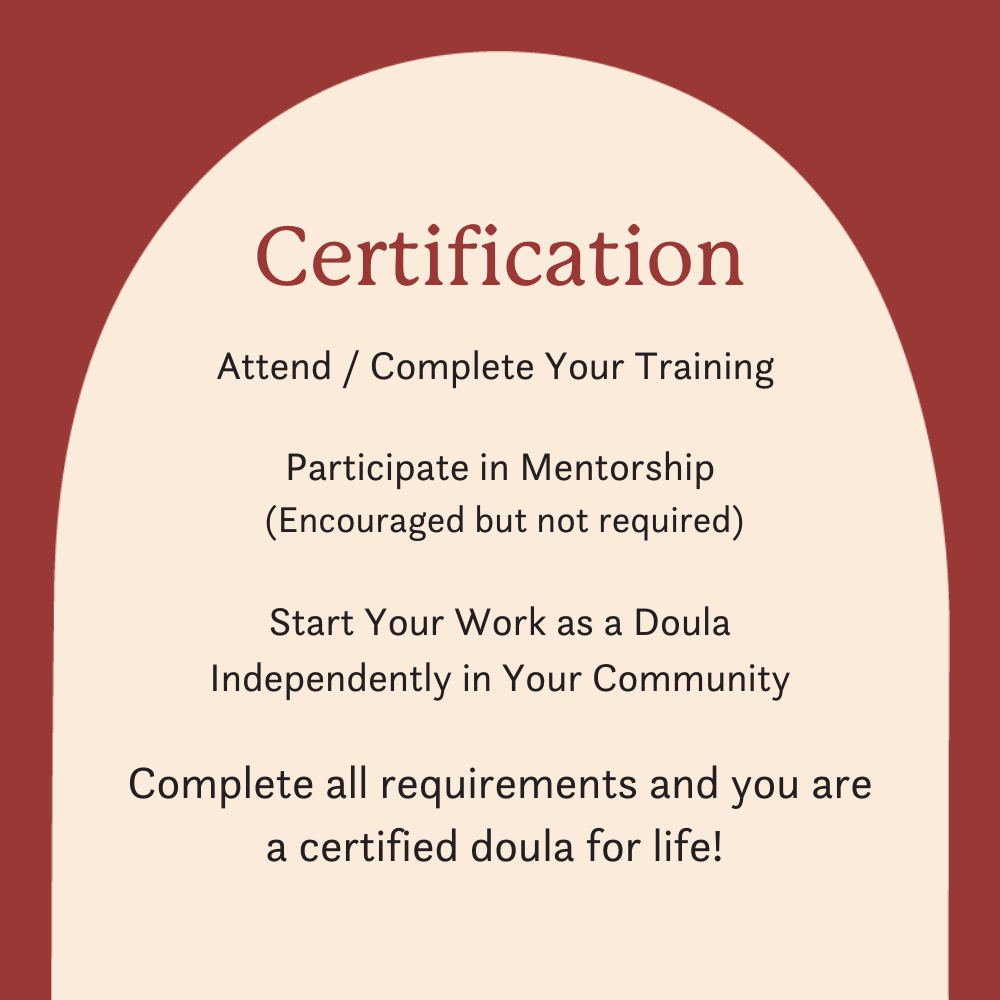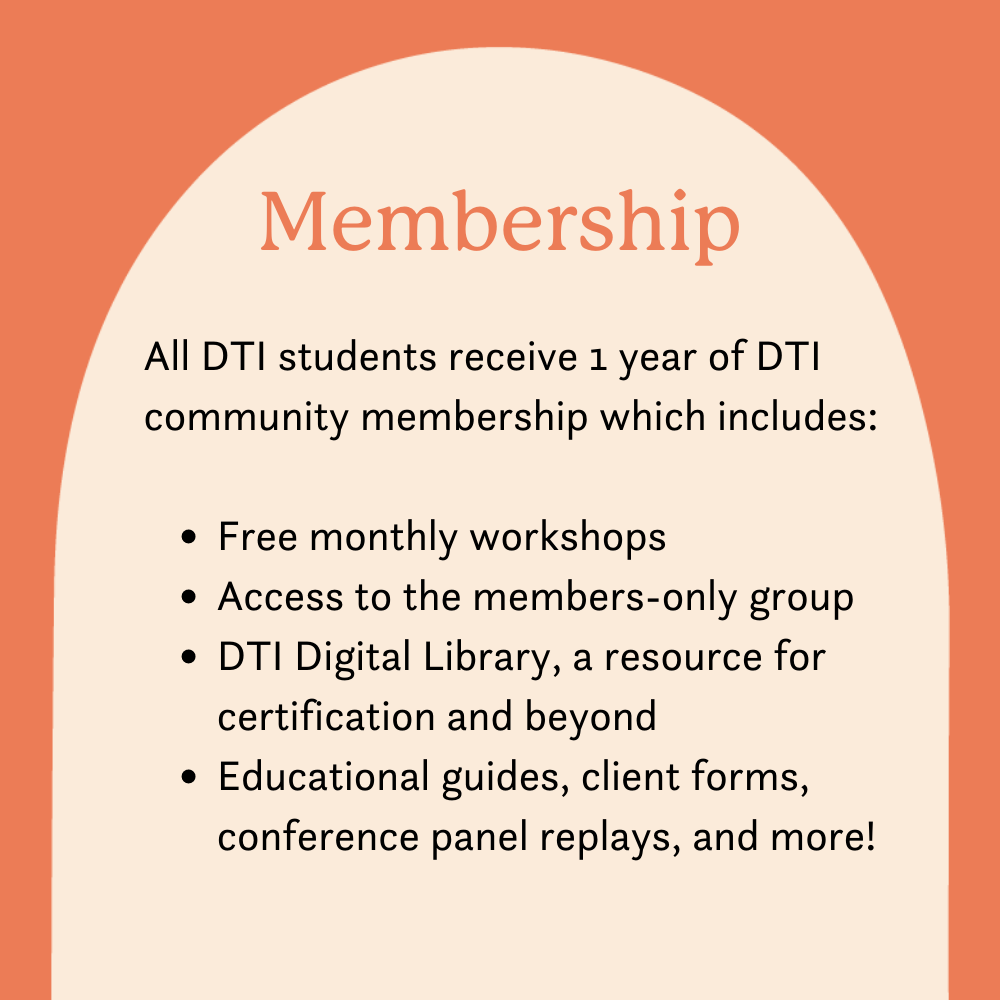 What You'll Learn
Core Concepts for DTI Doulas

This coursework includes the Slow Doula Method, The Power of Language, and addresses how Doulas act as advocates.

Life of a Postpartum Doula

We'll talk about the role of a doula, having back-up, and self care.

Bodyfeeding

Students and teachers will discuss how doulas can help with breastfeeding, chest feeding, and other forms of infant feeding.

How The Body Evolves Postpartum

Students will learn about physical changes, postpartum mood disorders and more.

Newborn 101

We'll discuss the newborn immediately after birth, newborn care, and integrating the baby into the family.

Business Building

Our team will break down branding, networking, interviewing, and more to help you build a thriving business.

Download the Full Curriculum

Want to request a full copy of the syllabus?

You can do so here
Common Questions About Our Postpartum Doula Training
What's included?

- 1 year of membership with doula resources

- Your comprehensive online course

- Your 12 month community mentorship program

- DTI Digital Guide to help you through your training and to use later with clients

- DTI Certification Guide

- Certification for life once you are certified through DTI, you never have to recertify!
Will I need to re-certify?

You'll never have to recertify (if you're working as a CBE, you're staying current), but you'll continue to find support and resources through DTI's annual membership renewal. One year of access to this membership is included with your registration.
How long is the training?

DTI's online training starts with 3 months of intensive coursework, a top-quality curriculum formatted for virtual learning, including Cultural Humility, our Slow Doula Method™, DTI's core concepts and all the how-tos of managing a doula business, supported by live video calls with a DTI educator.

At the end of the 12 months, submit documentation to receive lifetime certification.
What are the certification requirements?

You must complete the entire training which includes participation in monthly calls (or watch the replays) as well as learn-at-your-own pace modules.

The call schedule will be set during the first week after your cohort launches.

You are encouraged, but not required to participate in mentorship 3x per month virtually on Zoom.

--You must start your work as a doula independently in your community. You'll need to provide documentation postpartum support for 2 clients/families as the primary doula, which occur during the certification period only. Documentation may be done either by the forms filled out by the clients you work with, or alternatively by you, the doula.

--In addition, you must complete the Postpartum Doula reading checklist and create a resource referral list to share with your clients.

--You will sign up to attend an infant feeding / new parent support group, a breastfeeding class, or a newborn care class in your community. You will also attend and complete an Infant and Child CPR Certification.

--With our guidance, you will write a simple Business Strategy Outline to set you on the right path when leaving the program.

--You will also write 2 brief essays: one describing the role of the doula and another sharing how you wish to make an impact in your community as a doula.